About Us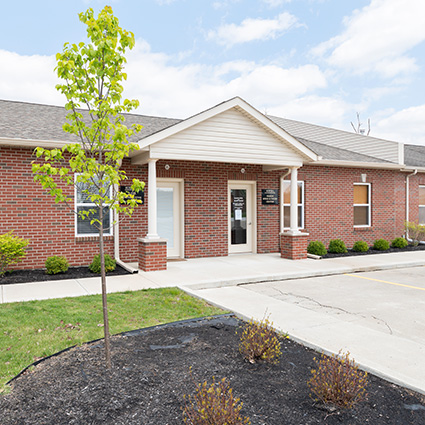 Dr. Barry Reid grew up just outside of Nashville, Tennessee. He attended Logan University in Chesterfield, Missouri to get his Doctor of Chiropractic qualification. While there, Dr. Reid became good friends with a chiropractor who was from Mason. Though Dr. Reid originally opened an office in Nashville, he soon hired an associate doctor who took over for him. Meanwhile, his old friend from college gave Dr. Reid a call and asked if he'd be able to help out in a new office that was just opened up.
It was meant to be a temporary situation, but Dr. Reid soon found that he loved the area and patients and was happy here. He's been a part of our community since 2008. You might have seen him out and about offering screenings, free health workshops or talking about the free consultations offered at Mason Spine & Injury Center. Dr. Reid is passionate about giving back, and his patients love the results he's gotten for them.
He is proud to have been voted Best Chiropractor in Mason by the Ohio State Chiropractors. Mason Spine & Injury Center has been chosen as the Best Chiropractic Office by Cincinnati Magazine. We invite you to find out why people think we're the best of the best!
The Many Services We Offer
Chiropractic is only the beginning of everything we feature. Dr. Reid is an expert on motor vehicle accident cases. He offers all types of physicals, including sports physicals and employment physicals. He's qualified to perform independent medical examinations or file reviews for attorneys.
In addition to chiropractic, you have access to modalities such as spinal decompression, electrical muscle stimulation, muscular-based therapies, trigger point therapy, concussion testing and rehabilitation at our office.
Return to the Life You Love
One of Dr. Reid's patients came in and said her back was out again. She laid down on the table and Dr. Reid adjusted her back. After, the woman jumped off the table and hugged Dr. Reid with tears in her eyes. She hadn't been certain he could help, but now she'd be able to play with her grandkids.
Though many people think that chiropractic seems like a miracle, Dr. Reid sees it more simply. He finds the problem and quickly corrects it so that you can get on with your life.
MEET DR. REID »
Coverage Options
Mason Spine & Injury Center accepts Medicare and Medicaid. Contact our chiropractic office now to schedule your first appointment!

About Mason Spine & Injury Center | (513) 229-0024